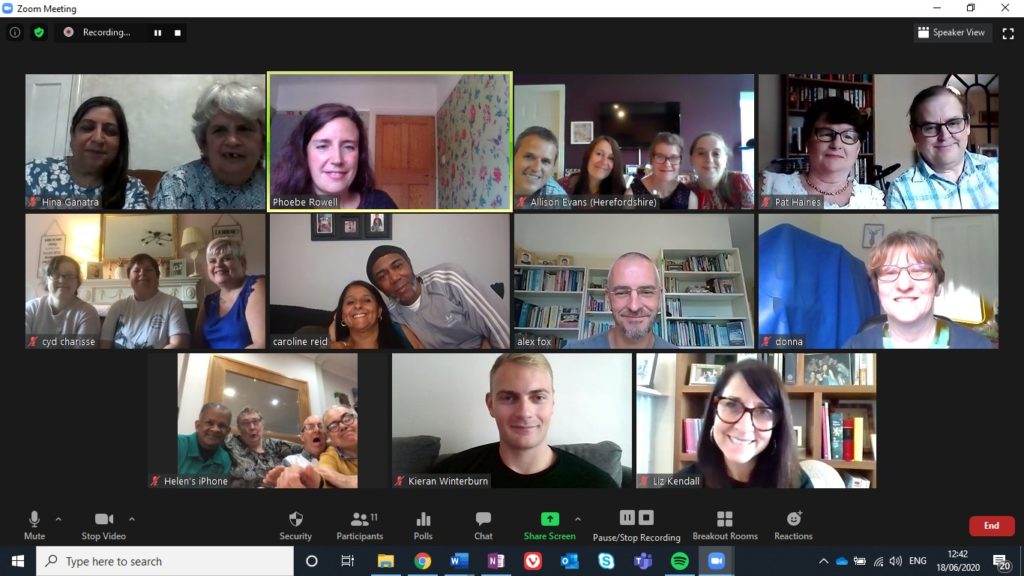 Two Sefton residents who are involved with an innovative form of supported accommodation for adults were recently invited to discuss the service with a leading Labour politician.
Carer Pat Haines and the person she supports, Stephen Gunn, from Litherland joined Shared Lives scheme colleagues from across the country for the online meeting with Liz Kendall MP, Shadow Health and Social Care Minister.
Shared Lives – run in Sefton by leading adult social care provider New Directions – gives people the opportunity to benefit from a safe, friendly and supportive environment by living as part of a carer's family, rather than in residential care or other form of supported housing,
The arrangement can be permanent, or organised on a respite basis, but in each case the emphasis is on helping people to form new relationships, broaden their experiences and become more independent.
As part of Shared Lives Week 2020, Liz Kendall was keen to find out from participants at the meeting how Shared Lives arrangements had worked in recent months during the Coronavirus pandemic
She was told that while the care sector as a whole had been under incredible pressure during Covid-19, family-based Shared Lives care had proved to be adaptable and resilient, despite inevitable disruption to household routines.
Liz Kendall commented: "Talking to everyone in Shared Lives today has been the most uplifting conversation I've had during the crisis – thank you for everything you do.
"It's clear that hundreds more people in other care settings could lead brilliant, exciting, warm and loving lives in people's homes.
"We need to bring about changes to put care higher up the agenda, so more people can benefit from Shared Lives," she said.
Karen Bennett, who manages Shared Lives for New Directions, added: "It was an honour for us to be invited to contribute to this discussion, and we're very grateful to Pat and Stephen for taking part and saying such positive things about the service.
"This followed on from a previous visit they made to the Houses of Parliament, demonstrating what great ambassadors they are for Shared Lives and the benefits it can generate in terms of providing homely living environments and positive lifestyle opportunities for the people involved."
Karen also pointed out that Shared Lives values people as contributing members of society: "Our carers encourage 'ordinary' lives and support people being seen and respected as equal citizens in society.
"We encourage people to live the life they wish to, making their own choices about where they want to live, and who with.
"People have relationships, spend their own money, learn and have fun. At Shared lives we aim to support people to be in control of their own lives," said Karen.