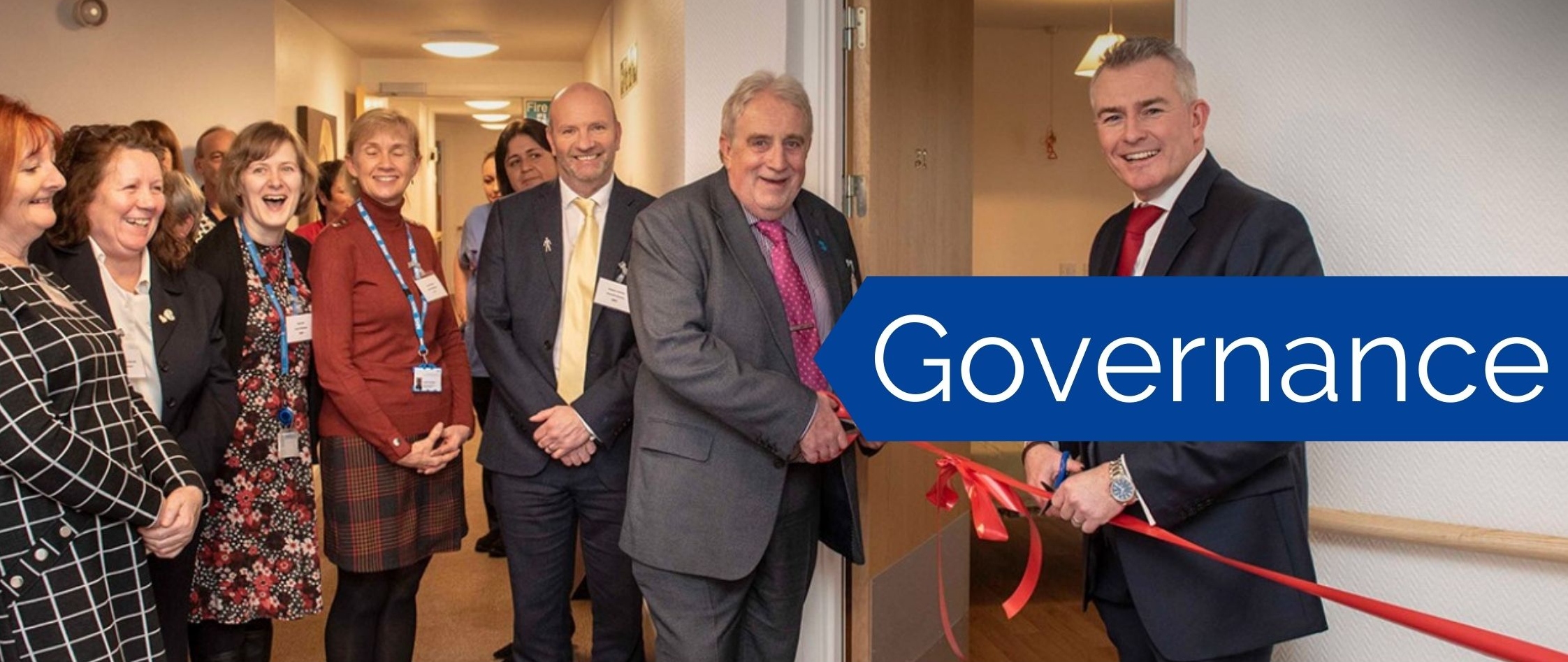 New Directions was formed in January 2007 and is wholly owned by Sefton Metropolitan Borough Council.
The organisation is governed by a Board of Directors with strong backgrounds in social care, health, local authority, and business.
The role of the New Directions' board is to contribute and drive the strategic direction of the organisation, ensuring the company remains financially sustainable, whilst meeting the needs of the people and families its supports, providing high-quality services.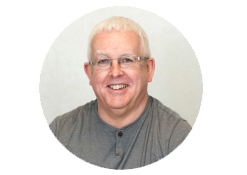 Councillor
Robert Brennan
Chair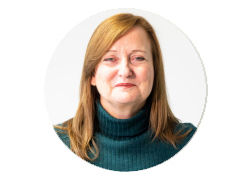 Margaret Carney
Deputy Chair and
Non-Executive Director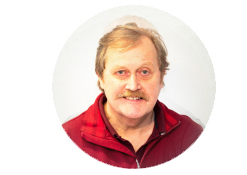 Councillor John Joseph Kelly
Non- Executive Director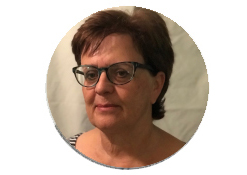 Councillor Janis Blackburne
Non – Executive Director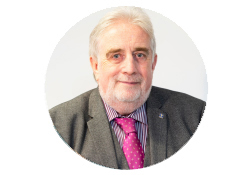 Councillor Paul Cummins
Shareholder
Representative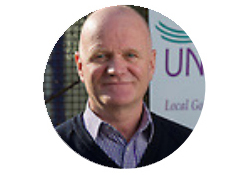 Glen Williams
Union Observer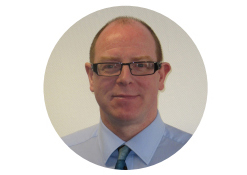 Dil Daly
Non – Executive Director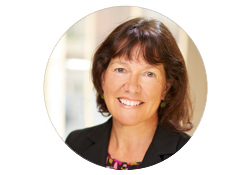 Sandra Palmer
Non – Executive Director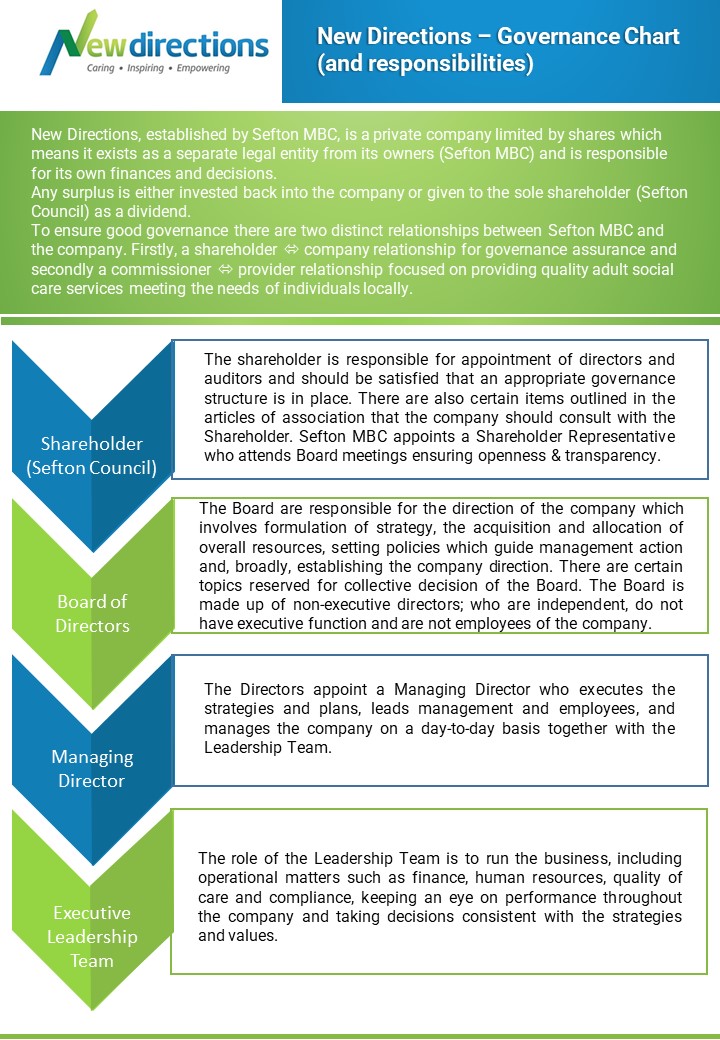 Please see the profiles below for our Senior Leadership Team
Click on the relevant persons image to see more about their background and experiences within New Directions.
Our Senior Leadership Team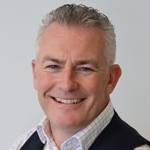 Mark Fox
Managing Director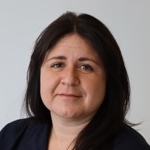 ANDREA WOODS
Head of Operations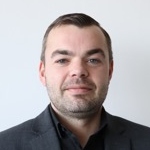 Adam Drury
Head of HR
Welcome to New Directions
We are a value-based care company; the people we support are at the heart of everything we do. As a learning organisation we are always working to improve standards, providing the best possible quality care to the individuals we are privileged to support. We aim to ensure better lives for individuals and their carers.
We live by our values, created by people who use our services:
- People focused - Big hearted - Count on us - Together as one -
We have a wide range of adult support services, whether you are an individual, parent / carer, or social worker looking for services please get in touch with us today to find out how we may help you.
The quality of what we do is important to us, if we've done a good job, or you think we can improve, or you have any questions please get in touch with a member of the team here.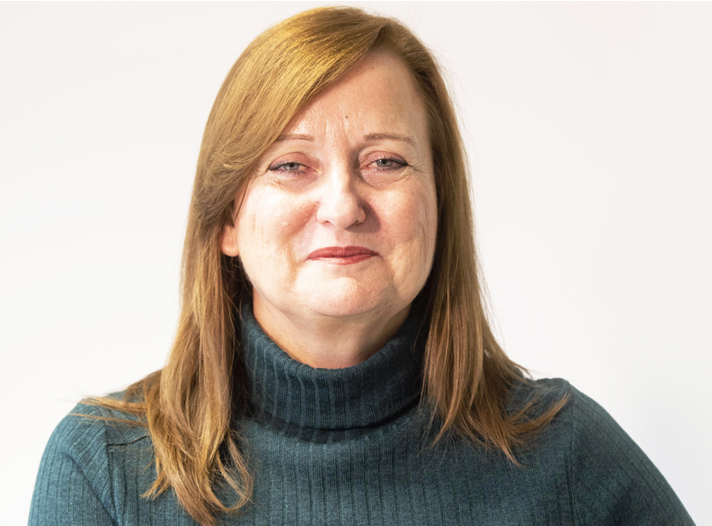 Margaret Carney retired from her role as Chief Executive of Sefton Council in June 2019 after leading the organisation for 10 years. In a local government career spanning over 40 years, she held senior positions with a number of North West local authorities. A strategic leader and a qualified accountant, Margaret has specialist knowledge and understanding relating to local government, health, social care, and financial management. Since retirement Margaret has continued to work on a part time basis for local government in sector led improvement roles.
Margaret was born and continues to live on Merseyside. She attended Notre Dame college in Everton Valley and qualified as an accountant in John Moore's University in Liverpool.
An experienced board member across the public and voluntary sector. She has been a non-executive director of New Directions for 12 years and has a passion for improving the quality and reach of social care for our our most vulnerable people. She has held roles on the boards of Housing Associations and voluntary sector organisations.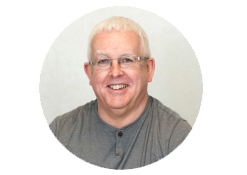 Bobby is a married Father of 5 children and 12 grandchildren, he was born in Bootle and educated at Holy Ghost catholic primary and St Thomas Aquinas sec mod school following which he gained entrance to Bootle Technical College studying the building trade and was subsequently indentured for four years as an apprentice painter & decorator attending art college of an evening to perfect signwriting skills. During the early 1970s/80s Bobby served with HM reserve forces, as a Territorial Army Trooper before joining the Royal Marines reserve and he is the current armed forces champion for Sefton MBC.
Bobby left the building trade and worked within the TUC unemployed centres and was a founder member of the former South Sefton TUC unemployed centre. Bobby attended several peoples march for jobs and held several positions within the TUC, Branch secretary of Bootle UCATT, Secretary of South Sefton Trades Council and assistant secretary of Merseyside trade councils.
Bobby entered the legal profession eventually managing the only welfare law/debt franchised legal practice on Merseyside. Bobby later joined the national mental health charity MIND and is qualified in mental health law & practice providing legal advocacy for people detained under the mental health act and was a service director for MIND on an acute psychiatric unit.
Bobby is now employed within the VCF sector with Sefton CVS representing BAME communities with issues affecting equality, asylum and hate crime etc. Bobby is a national mental health tutor and received an award at the House of Lords for being the first non Chinese tutor to deliver mental health & bespoke gambling addiction training to the Merseyside Chinese community. Bobby was also the first tutor to deliver mental health training to the premier league. Bobby actively supports the anti racism education events at Liverpool & Everton FC with Show Racism the Red Card.
Bobby is a labour councillor and has represented Netherton & Orrell ward since 1994 and said he is humbled and proud to represent the area in which he grew up. Bobby has held several positions within Sefton Inc. chair of the Audit & Governance committee and was Mayor of Sefton for the millennium 1999/2000.
In his spare time Bobby enjoys gardening and watching Liverpool FC, and holidaying in Nerja, Spain.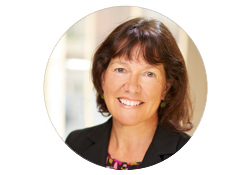 Sandra Palmer has extensive experience in Director and senior leadership roles in the private and government funded sector, leading work in business strategy, organisational development, transformation, communications, marketing, and stakeholder engagement. Sandra is a Consultant Director for Corporate Culture Group and has over ten years experience leading large-scale project and consultancy work for national and global clients which involves working with Boards and senior leadership teams. Prior to this Sandra held several Director roles for United Utilities, including Strategy & Marketing Director and was Director of Public Affairs for a government agency.
Additionally, Sandra is a non-Executive Director and Chair of Governance & People, for Plus Dane Housing, which provides social housing and support for people and communities in Merseyside and Cheshire. She has also been a non-Executive Director for Our Life, a social enterprise that provided community based public health services, and a trustee Board member of Sefton Park Palm House.
Sandra highly values the essential support and services provided by people working in care, and witnessed the compassion and dedication of her mother and grandmother who had long careers in care services.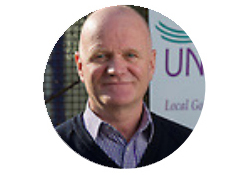 I am Glen Williams and have been the Branch Secretary for Sefton UNISON for 15 years and active for over 30 years currently holding various senior regional and national positions within UNISON.
My background is in social work and I am still a qualified and registered practitioner in the out of hours social work service. For several years I lectured social work law and practice whilst also gaining a PhD in that particular field. I started working for Sefton Council in 1987 and believe I have a detailed understanding of local government, Council services and the area of social care. 
As an experienced trade union official and an observer to the New Directions Board, I try to bring challenges and the perspectives of the workforce as well as seeking to ensure the ongoing viability of a transparent and successful Council owned company. I have lived in Sefton all my life and believe I know what our residents expect of social care services so am also able to bring a local knowledge to the Board. I am also an active Member of the Labour Party and hold local positions within Sefton Labour Party.
I am an extremely keen sport enthusiast with running, swimming, cycling and playing squash being amongst my daily exercise (not all on the same day!).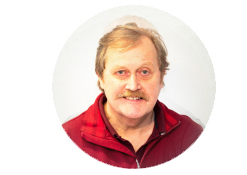 John is a qualified social worker who has over thirty five years of experience of working in the front line of services twenty five of these at Director and Executive Director level in local authority social services and in the NHS. He has additional post graduate qualifications in mental health and prior to retirement was Executive Director of Operations for a large specialist mental health Trust in the North West of England. John believes that services should be developed and provided with the active involvement of service users, Carers and staff. He has been a board member of Sefton New Directions for four years.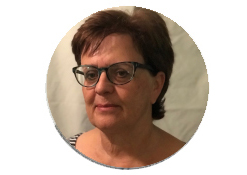 I joined the Board of New Directions in July 2019 as a non-executive director. I was elected as councillor for Kew Ward in May 2018 and was proud to be the first Labour Councillor elected in Southport since 1974.
As a councillor I am a member of the Planning Committee, the Committee for Overview and Scrutiny for Regeneration and Skills and a Governor for Meols Cop High School.
I was delighted to be on the Board of New Directions and began to learn about how the company provides much needed services of a very high standards to the residents of Sefton. I attended the launch of Rapid Response in early March but since than Covid has prevented me from further visits.
For many years I was a teacher of English and Drama for eleven to sixteen-year-old pupils. As Drama co-ordinator I enjoyed taking pupils on trips to the theatre and producing plays and talent shows. I later taught pupils with Special Needs and also worked in a Pupil Referral Unit. I have had a particular interest in Inclusion and diversity.
I have lived in Sefton for most of my life. First in Maghull and then from 2015 I moved to Southport with my husband. We have two grown children and three grandchildren. I have a sister who has an acquired brain injury and needs care 24/7; therefore, I have a personal understanding of how important finding the best care is for our vulnerable adults. New Directions is an exciting and forward looking company and I am pleased to be a small part of its future.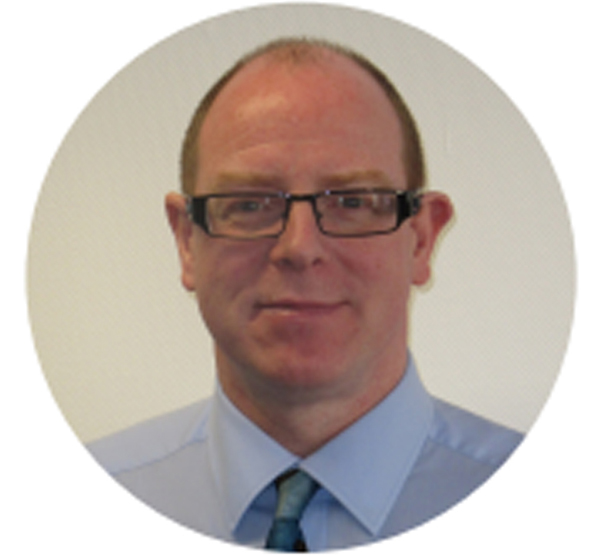 BIOGRAPHY FOR NEIL DALY
(who calls himself Dil).
Dil was born in Liverpool in 1961. He went to the Bluecoat School in Liverpool and then attended Universities in Liverpool and Sheffield where he gained an honours degree in Zoology and the Post Graduate Certificate in Education. He has also been awarded a masters level qualification in Strategic Management.
Dil has lived and worked in Aylesbury, Sheffield and London before returning to the North-West 20 years ago. He has worked in the private, public and the third sector. For the majority of his career, Dil has been the CEO of charitable organisations working with older people in London and Merseyside. Dil has also been the CEO or Chair of a number of social enterprises including a national social enterprise called advant~age, which helped charities to trade in commercial products and financial services. Latterly Dil has become the Lay Member for Public & Patient Engagement for Southport & Formby CCG.
Dil is passionate about innovation in health and social care, and ensuring that users of services are central to all aspects of service design and implementation.
Dil lives in Southport with his wife, daughter and a Wheaten Terrier called Roy. His leisure interests are watching Liverpool FC, listening to music (in particular attending as many live gigs as possible) and role-playing.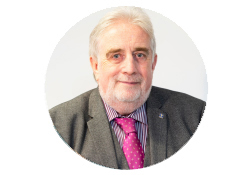 Cllr Paul Cummins has been Sefton Council's Cabinet Member for Adult Social Care for the past eight years. He has represented Church Ward (Waterloo and Seaforth) as a local Labour Party Councillor between 1992 and 2003, and from 2006 until present. In the Municipal year 2011/12 he was honoured to be the Mayor of Sefton.
Paul holds a number of positions for Sefton in addition to his Cabinet role. He is Sefton's Mental Health Champion and Older Person's Champion. He is a member of the Health and Wellbeing Board, Co-Chair of the Transforming Care Partnership Board for people with Learning Disabilities, Deputy Chair of the Corporate Parenting Board, Chair of the Special Education Needs and Disabilities Continuous Improvement Board, Chair of the Adults Forum, Chair of the Dementia and Carers Strategy Groups, Chair of the Liverpool City Region Health and Social Care Portfolio Holders Group, and a member of the Sefton Coastal Partnership Board. In addition, he is a Local Authority appointed School Governor at St Edmund and St Thomas of Canterbury Catholic Primary School, and Rimrose Hope Church of England Primary School, where he has been Chair of Governors over many years.
Away from Sefton Council, Paul is a Non-Executive Director at Primary Care 24 (Merseyside), and a Trustee/Director at Sefton Council for Voluntary Service, Waterloo Community Association and Waterloo Town Team. Paul had an extensive career in teaching, social care and community safety and is now retired from full-time employment, having been a Senior Manager in the voluntary sector and local government, having worked for Nugent, National MIND, Knowsley Metropolitan Borough Council and Sefton Carers Centre in addition to working for himself as a Consultant and Trainer, including working for Futurebuilders England. Paul was educated at St Mary's College, Crosby, Liverpool John Moore's University, Manchester University and Manchester Metropolitan University.
Paul is married to Carol, who has worked extensively as a Manager in Adult Social Care, for many years for Sefton Council, and currently Halton Borough Council. They have three grown up children and nine grand children who keep them busy. Paul is an avid birdwatcher, lover of real ale, ardent Liverpool Football Club fan, and is active in his Church.
Paul acts as Sefton Council's Shareholder Representative for Sefton New Directions, and is passionate about the delivery of high quality and personalised Adult Social Care. He believes that Sefton New Directions has a vital role to play in the delivery of Social Care, and has the potential to extend its portfolio of services and meet the needs of many more people, through innovation and initiative.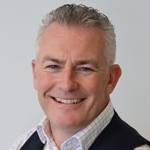 Mark joined New Directions in 2018. He was previously Head of Service for Knowsley Metropolitan Borough Council. He led on major Adult Social Care change and transformation programmes to redesign services to improve outcomes for local people, exploring alternative delivery models and empowering staff to take on new ways of working.
He holds a post graduate diploma in Business, a post graduate diploma (with distinction) in Health and Social Care Management and an Institute of Directors certificate in Company Direction.
Outside of work Mark enjoys spending time with his family, keeping three boys entertained – which usually involves a football and is proud to be the undefeated fantasy football champion. When feeling active he can be seen on the local tennis court or golf course.
Contacts:
mark.fox@ndirections.co.uk
Managing Director
Address:
New Directions, 3rd Floor, Burlington House, Crosby Road North, Waterloo L22 0PJ
Telephone : 0151 705 0300
www.ndirections.co.uk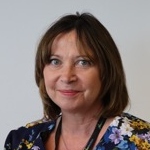 As Head of Human Resources Elaine leads a HR team in reinforcing a strong company culture. As a member of the Senior Leadership Team her role is to support the Company to meet its strategic aims through its people. With 20 years local authority HR experience, latterly in housing and social care, Elaine volunteered to be seconded from Sefton Council to temporarily cover the HR Manager role in 2009. She loved the job so much she decided to stay and is proud to still be a part of the New Directions team and  play an instrumental part in its future.
 Outside of work she loves to travel, spend time with family and friends, theatre and keeping active.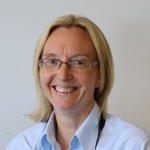 Rita joined New Directions in November 2020 as Head of Finance and brings with her a wealth of experience and expertise from similar roles, within the care sector and with corporate organisations.
Rita is a member of the senior leadership team.
I have worked in adult social care for over 20 years. My background is in Human Resources and in 2008 I was outsourced from Sefton MBC to a private company called Arvato. During my time with Arvato I registered for an in-house management development programme and gained a range of new skills in a variety of areas to enable me to progress my career. This involved extensive training in project management, general business and mentoring by various senior managers across the Company. The transition from working in the public sector to the private sector was challenging, however it was a real 'eye-opener' in terms of how commercial companies operate. I changed job roles during this time and moved into project management. This was a very interesting job role and I was able to work on several exciting world-wide projects, travel to different places and meet new people. This exposure helped me to gain a wider understanding of the daily operations of a multi-national organisation. I was very grateful for the opportunities provided by Arvato and I was able to complete a master's degree in Human Resource Management in 2014. 
I joined New Directions in November 2016 and I was fortunate that I had some pre-established relationships from my time in Sefton MBC. This enabled me to hit the ground running as I already had a good understanding of the services provided and the challenges we faced. When appointed as the HR Manager for New Directions, I worked very closely with the Operations Team to gain more in-depth knowledge of the services we provide. In March 2021 I applied for a post as Operations Manager and I was delighted to be appointed. The reason I changed job roles, apart from a new challenge, was that I felt I could have a bigger influence on the Company in this team and that I could potentially enhance our services for the better. In the limited time I was in Operations I feel as though I achieved aspects of this and was heavily involved with the 'recovery' of several key services. The relationships I established during this time remain strong and I will sincerely miss most aspects of the job. 
I have recently been appointed as Interim Head of HR and given my time in Operations; I believe I am well-placed to implement the Company's strategic objectives. With my understanding of Operations, plus my extensive HR experience I aim to deliver a responsive and customer-focussed HR service to all in New Directions. I will be working closely with all services to ensure HR solutions implemented meet our immediate and future requirements.
To say I love the work we do in New Directions would be an understatement. To have the ability to enrich someone's daily life is not something you can put a price on. I am passionate about our company, our values and the people we support.
No one could have predicted what has happened across the world in the previous two years and I am immensely proud of the way we have responded to the pandemic. Hopefully, brighter days are ahead as lockdown restrictions have subsided and we can return to some form of normality.
On a personal note, I am a passionate Liverpool FC supporter and enjoy playing and watching various sports. I also participate in a range of outdoor activities, but with these limited during lockdown I turned my hand to gardening. I find this a very therapeutic activity that enables me to switch off from the outside world. I also appreciate the reward of the hard work later in the year when the flowers, vegetables and fruits make all the physical work of gardening worthwhile. Sharing the fruit and veg amongst family and friends has whet the appetite for some of them to start gardening.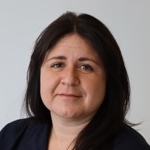 The most important thing to know about me is that I am the mother of two very special girls. We live in Sefton and we are very proud to belong to such a close-knit and supportive community.
I believe people should all be afforded opportunities to lead lives worth living. This philosophy has guided my practice since I joined New Directions in 1986 as a Care Assistant. I progressed into my current position as Head of Operations through lots of hard work and the successful completion of various in-house vocational qualifications. The support of a range of colleagues across different teams was critical to this progression. I have worked with many, many wonderful people, through hard challenging times and equally through good times. Some of my most enjoyable moments have been at parties and celebrations with the people we support. Along the way, I also acted as UNISON Branch officer for New Directions, which afforded me opportunities to develop my understanding of the challenges staff face working in social care, and equally, provided me with a skills-set to strengthen New Directions commitment to being an employer of choice.
My goal going forward is to ensure that New Directions functions as a social care provider of choice in Sefton, leading on innovative best practice to support the most vulnerable in our community. I am passionately committed to supporting New Directions staff. I am very proud of the work they do, and the general contribution we all make to the wider community of Sefton.
Every decision I make, in my work or in my personal life, is based upon an agenda to promote social justice and community solidarity locally, nationally, and internationally.
Looking to the future, I am confident that New Directions will continue to act as the catalyst for all that is good and positive about social care provision in Sefton.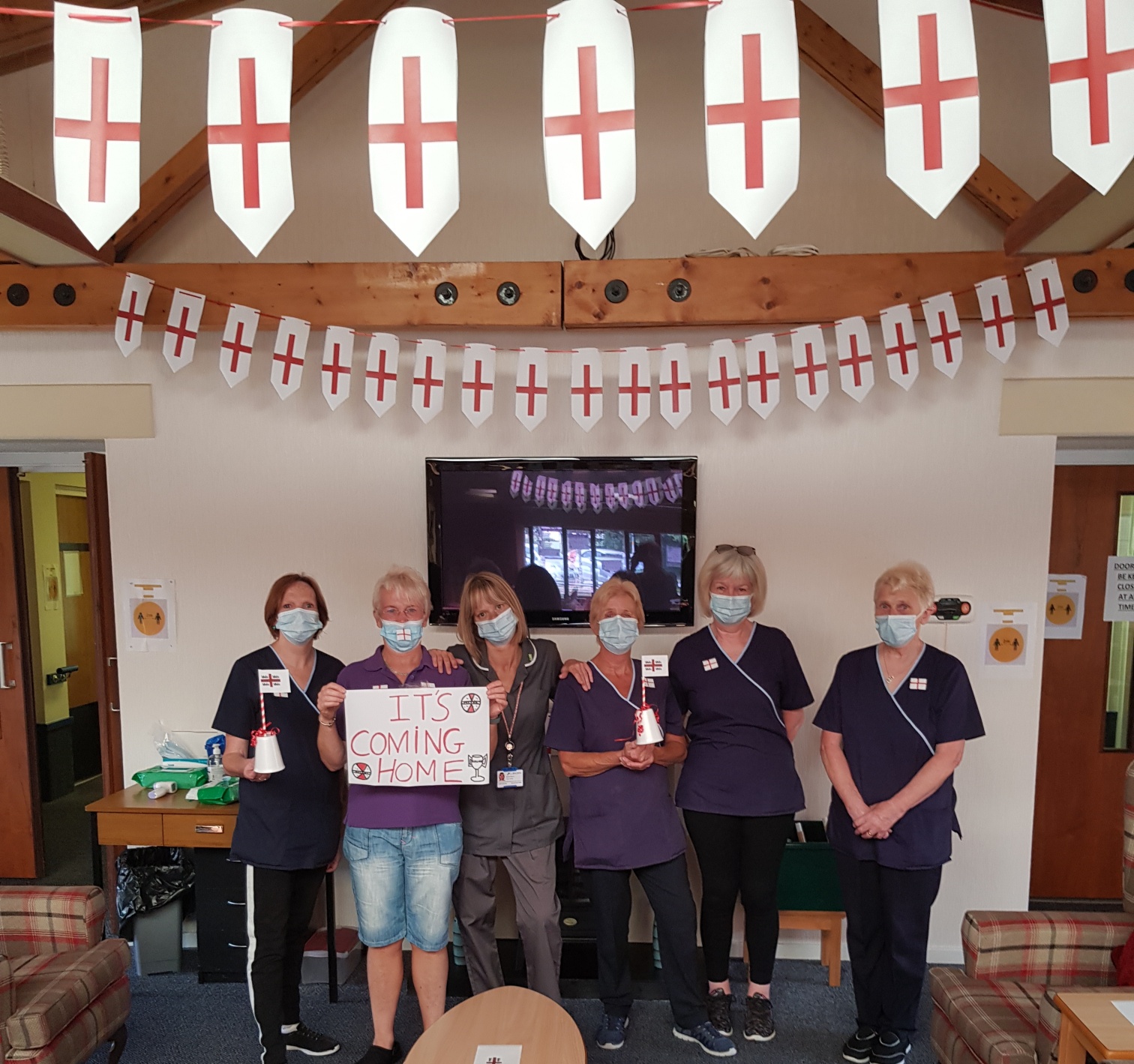 New Directions, Head Office, 3rd Floor, Burlington House,
Crosby Road North,, Waterloo, L22 0PJ