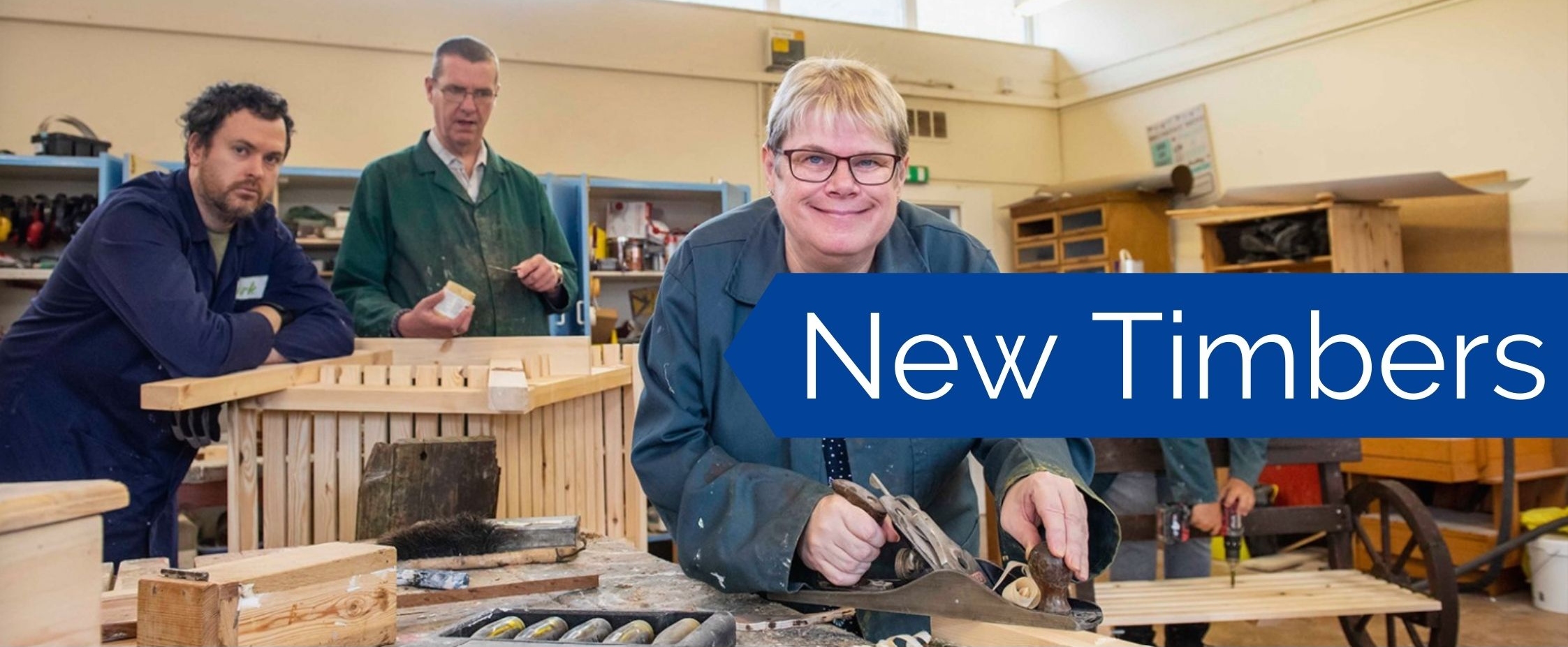 New Timbers at a Glance
New Timbers is another member of our creative family of day services for people with support needs, based in Bootle and part of our South Hub.
Our skilled team of staff work with individuals to acquire useful wood working, joinery ,and associated craft skills. As well as being an outlet for the creativity and self–expression for our people who attend, our service also enables friendships to develop within a workshop environment, learning  about teamwork, problem solving and the worldof work. 
New Timbers' talented crafts people make many bespoke items such as bird boxes,bug boxes, wishing wells, planters, benches, and other garden furniture which aresoldto the public.
This is very satisfying for the team members involved.All the incomegenerated is ploughed back into more resources for the service. At the heart of the community, the talented wood workers, make new fences, plantersand benches for the local bowling club and other organisations.
An exciting outlet of creativity for people who attend New Timbers, and at the sametime gives them a valuable introduction to the world of work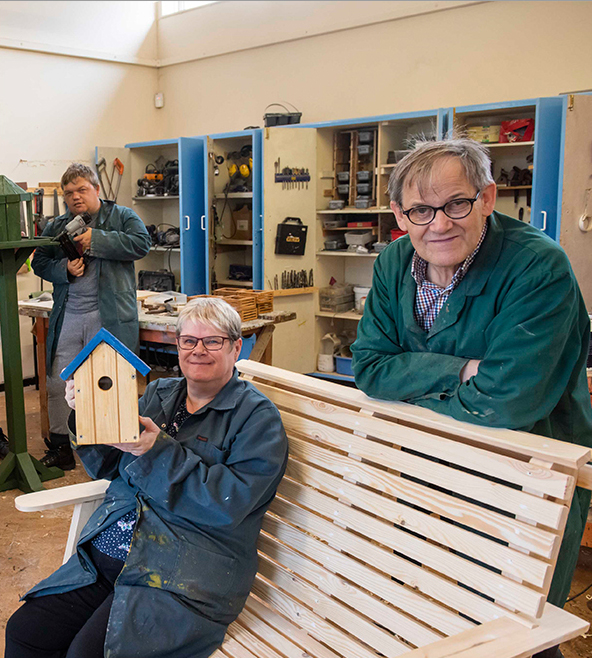 New Directions, Head Office, 3rd Floor, Burlington House,
Crosby Road North,, Waterloo, L22 0PJ