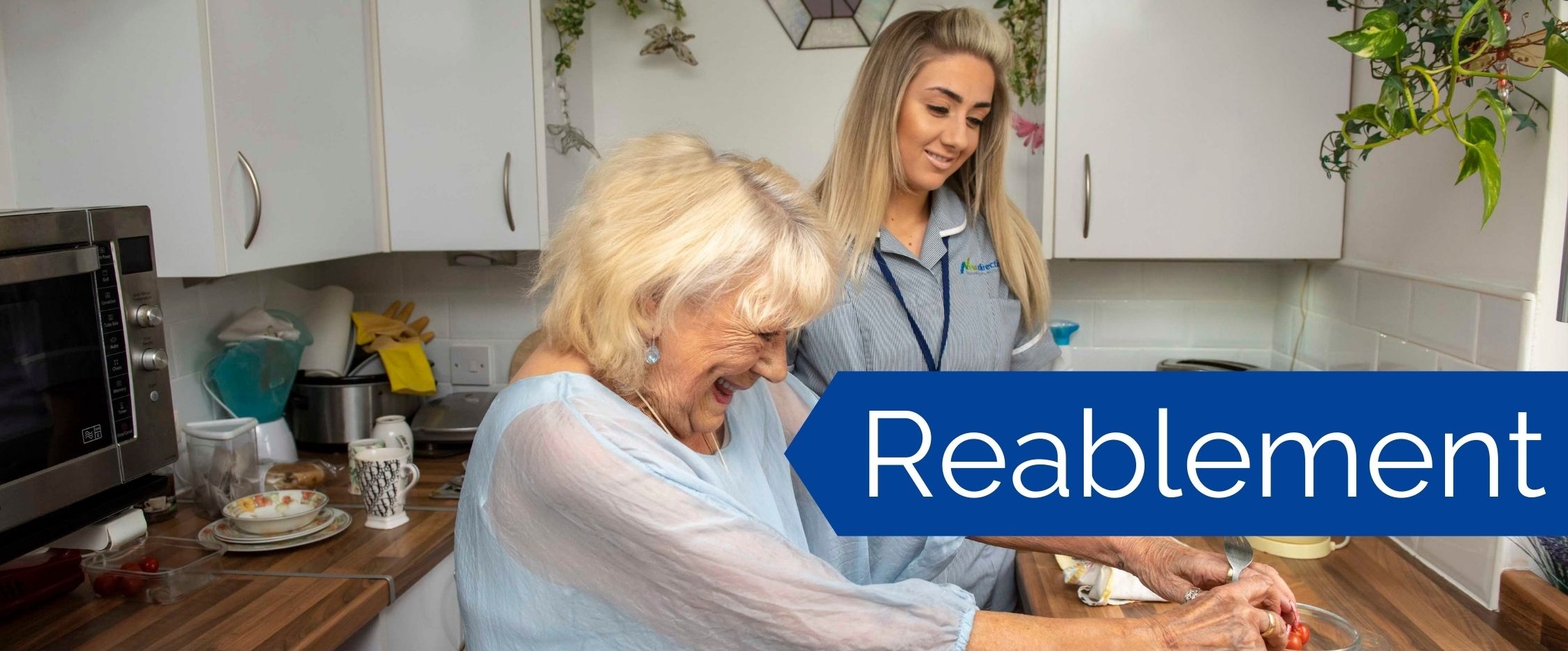 Reablement Service at a Glance
Reablement is a short-term support service which helps people to regain skills they need for daily living lost due to injuries and health conditions. The majority of people who use our service have just been discharged from hospital. 
The main aims of the service are to:
Help people to remain living at home
Help people achieve maximum independence
Prevent hospital admissions and re-admissions
Where appropriate, reduce the level of care and individual need.
Our Reablement Service is registered with the CQC and rated 'GOOD'. Please scroll below to view our current inspection report.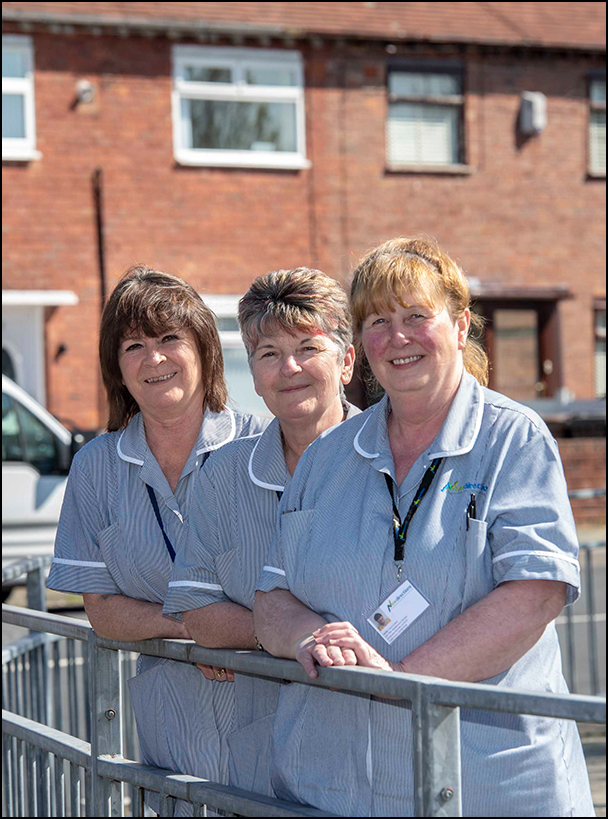 What We Offer
People referred to the Reablement Service initially receive a thorough assessment of their needs. The assessment covers:
Mobility and moving around the home
Personal care – washing, showering, and bathing
Getting dressed and undressed
Getting into and out of bed or a chair
Toileting and continence
Taking medication and meal preparation
The outcome of the assessment forms the basis of a support plan which helps people to regain the skills and confidence they may have lost and put them on the road to living as independently as they can.
Please note however that Reablement Service support is only provided for a short time, and the amount of support can vary from one call a week to several calls a day, depending on the assessment needs.
Testimonials
Click on the arrows to slide through some of the lovely reviews and testimonials given by the people who use our service.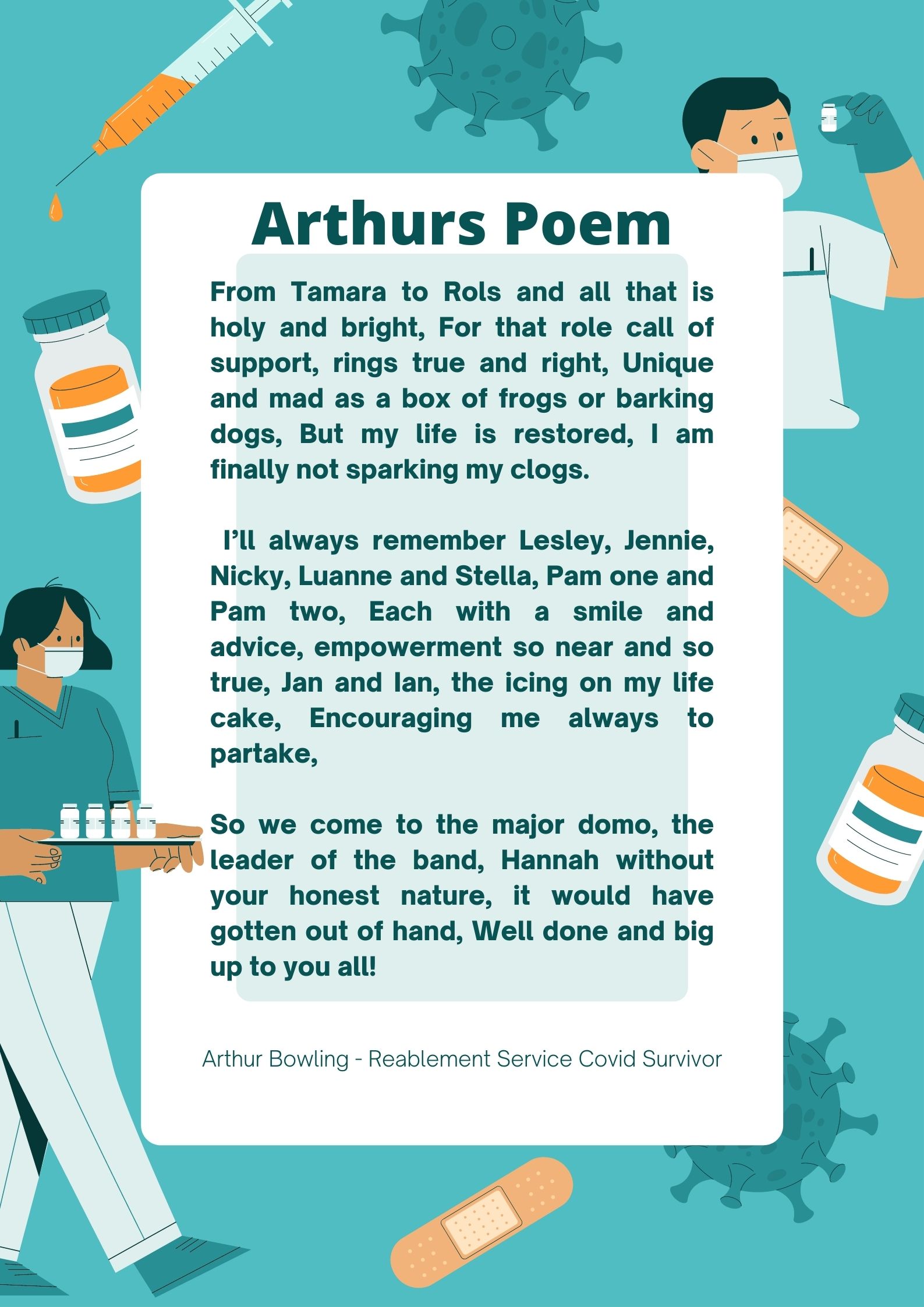 Arthur Bowling Poem
Click on the Image to Enlarge
Nadine Curtain – Ex Reablement Worker, Reablement Team
Working at New Directions has been a great opportunity and stepping stone in furthering my career, I was with the company for two years which allowed me to gain the experience needed to go on to my next steps. 
 Since starting with New Directions I have been given the opportunity of multiple training courses and working with other members of staff to build my knowledge in the health and social care sector. 
 Within my role, I was working with different health care workers to support individuals with the correct care and the best outcomes this has helped me be able to communicate in an effective professional manner, especially due to going to varied service users, some individuals with minimal rehabilitation goals to individuals with complex health needs needing further care which has allowed me to see healthcare from different viewpoints and change the approach needed in different situations. In addition to this working in the community has been a fantastic opportunity for gaining confidence when driving. 
 The support provided from the management team allowed me to get to this point in my career, nothing was ever too much and they were just a phone call away, whether this was in a work or personal aspect the support was always provided, as well as support from my colleagues who welcomed me to the team and assisted me when needed, overall working for new directions has been the opportunity and experience and confidence I needed to allow me to use my degree. I could not have asked for a better team to work with, I will miss them all.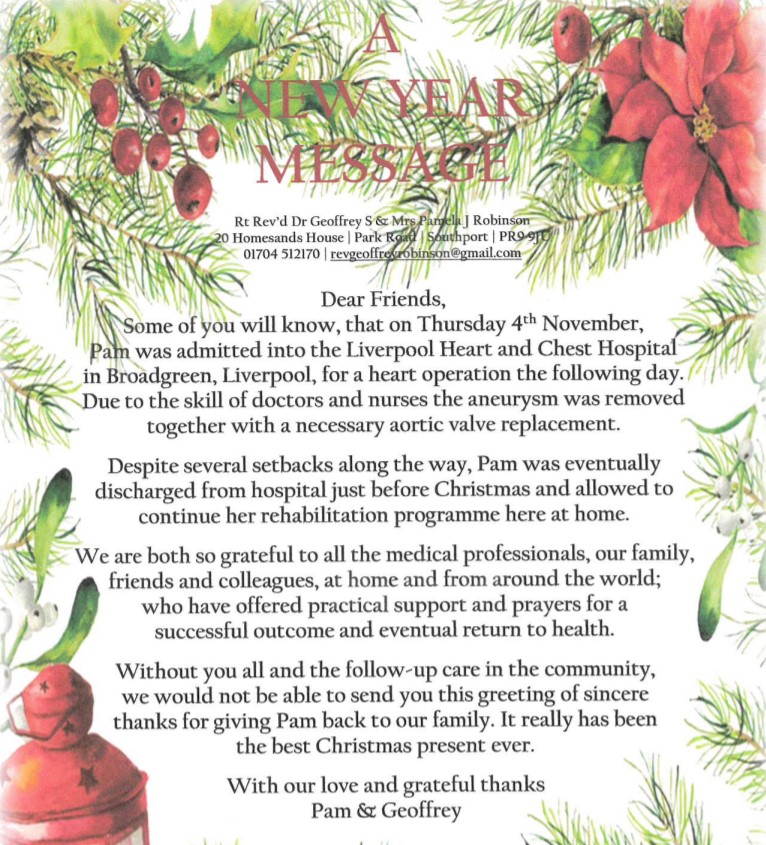 New Directions, Head Office, 3rd Floor, Burlington House,
Crosby Road North,, Waterloo, L22 0PJ