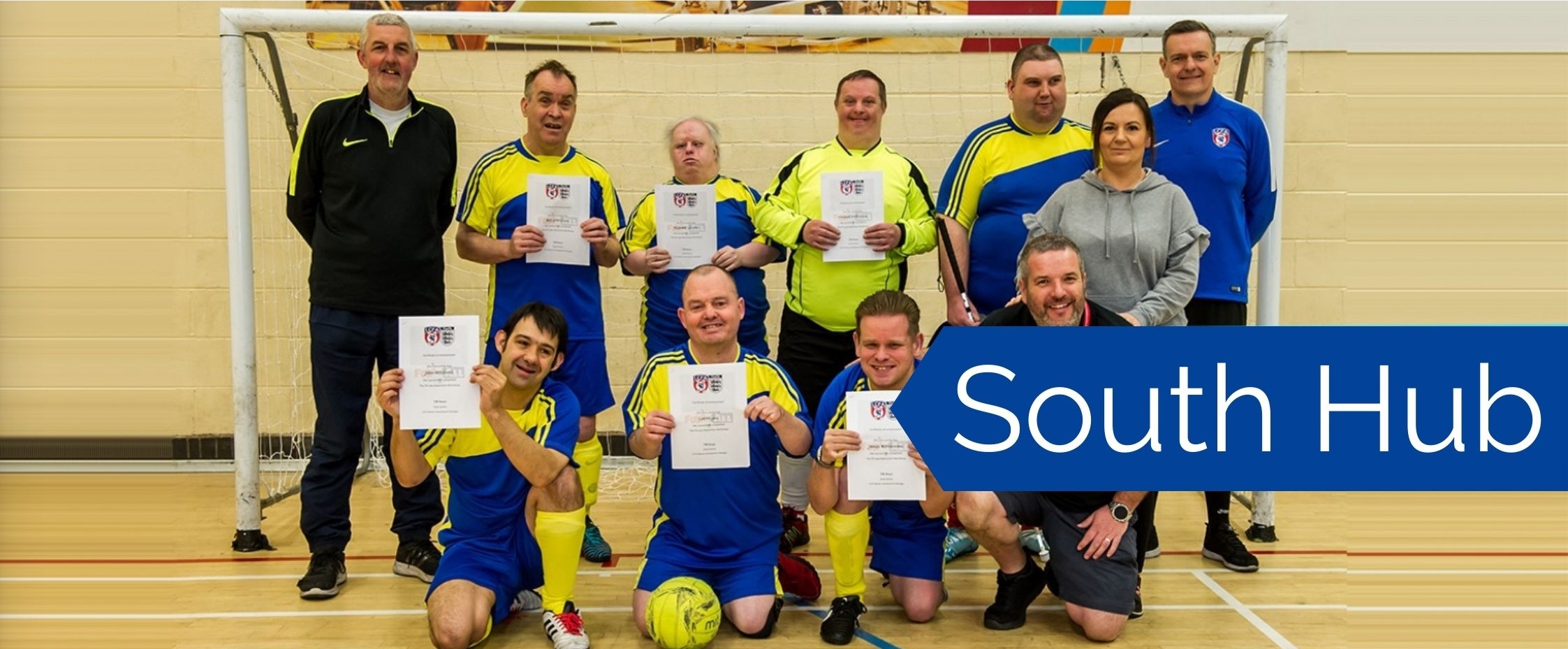 South Hub at a Glance & What We Offer
Our South Hub is a day service for adults who have additional support needs due to learning and/or physical disabilities or are on the autism spectrum.  
Situated at the heart of Netherton, on Dunnings Bridge Road, it is proud of its extensive grounds with an attractive garden and growing area. 
We aim to provide a caring and friendly environment and enable the people who attend our service to keep physically active and stimulated by social interaction and activities centred around individual interests and aspirations.
All our activities are based around developing confidence and promoting independence through a wide range of therapeutic activities which include: 
Arts and crafts
Cookery
Exercise classes
Football
Reminiscence sessions
Music therapy
Multi-sensory sessions
Our people who attend South Hub will have the opportunity to play a key part in delivering many community and educational projects.
We are open Monday – Friday 9:30 am-4:30 pm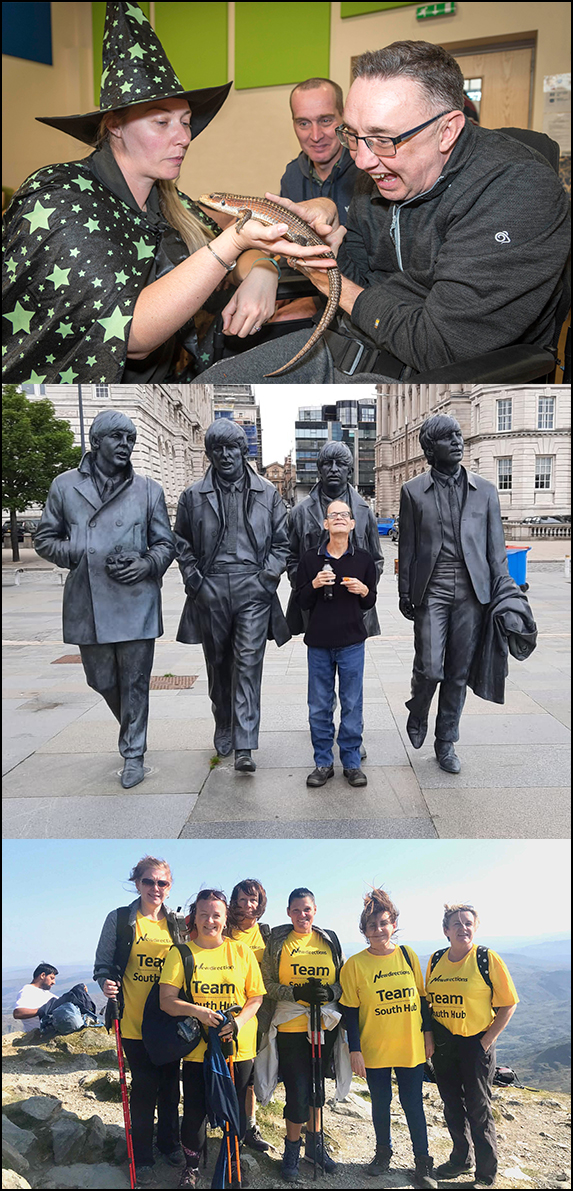 South Hub Education and Training Activities
Please see below for the range of educational and creative activites provided through our South Hub service.
New Centre Stage
New Centre Stage is another member of our creative family of services offering professional, and fun-filled performing arts training, for people aged 19 and above. Based in The David Brown Centre, at the heart of Netherton's Marion Square, and part of our South Hub. Sessions are run from a fully equipped studio theatre which has an audience capacity of 90.
We focus on drama, musical theatre, therapeutic drama, issue-based drama, creative dance, partnership work, community projects, communication skills, and building confidence and self-esteem.
Our staff team provides our performers with the support they need to develop new skills by taking part in a variety of artistic activities.
We pride ourselves on having friendly, approachable, and professional relationships with group members, their carer's and families.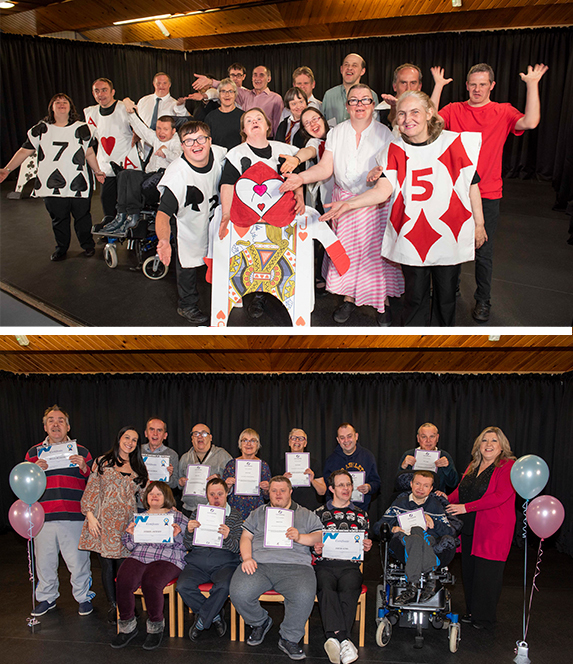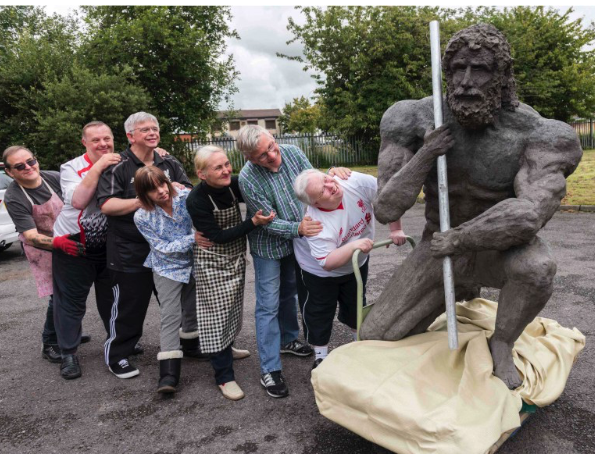 New Creations
New Creations is one of our family of creative day services for people with support needs-based in Bootle, and part of our South Hub in Netherton.
New Creations offers our people who attend enjoyable experiences based around art and craft skills and the opportunity to develop friendships within a fun environment.
You get to explore a range of artistic activities including drawing and sketching, painting, and sculpture as well as textile, wood, and papercrafts.
The emphasis is always on linking activities and skills to the day-to-day lives of individuals.
New Threads
New Threads is another member of our creative family, based in Bootle and part of our South Hub in Netherton.
New Threads offers individuals to learn and develop sewing, embroidery, and associated craft skills, whilst building friendships in a friendly and warm workshop environment.
People who attend New Threads learn how to produce a wide range of made-to-measure soft furnishing items including curtains, Roman blinds, pelmets cushions, bags, aprons, table runners which are sold to members of the public which is very satisfying for our crafters.
Working on these items allows our team members to learn a range of useful sewing and embroidery skills, as well as craft skills including cross-stitch, patchwork, felt work, and beading.
Individuals who attend New Threads will have the opportunity to network and produce exciting final works. Projects include Year of Friendship with Sefton Council and celebrating International Women's day with Unison.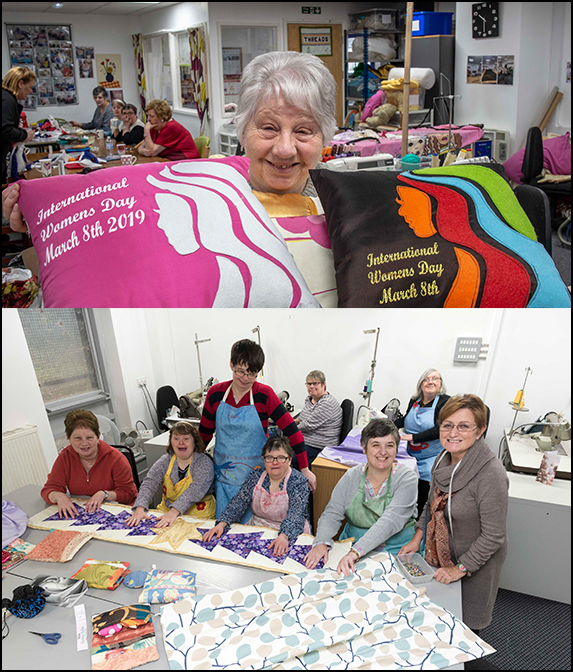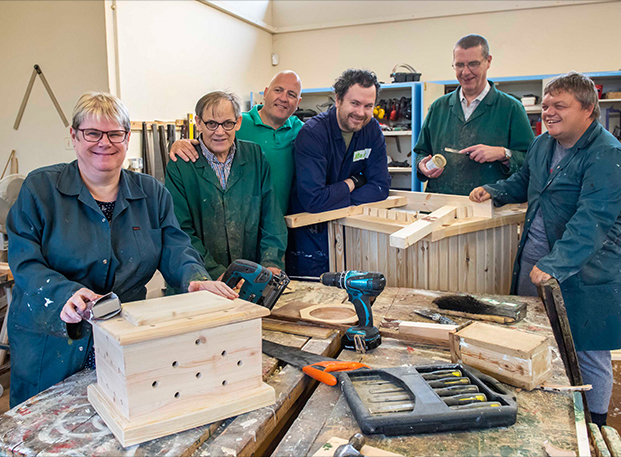 New Timbers
New Timbers is another member of our creative family of day services for people with support needs, based in Bootle and part of our South Hub.
Our skilled team of staff works with individuals to acquire useful woodworking, joinery, and associated craft skills.
As well as being an outlet for the creativity and self-expression of our people who attend, our service also enables friendships to develop within a workshop environment, learning about teamwork, problem-solving and the world of work.
 If you would like to get in touch to find out more information about our South Hub service and the day activities we offer please contact Christian Hooton (Service Manager) or Nikki Ferguson (Deputy Manager) on 0151 705 6677 or email southhub@ndirections.org

New Directions, Head Office, 3rd Floor, Burlington House,
Crosby Road North,, Waterloo, L22 0PJ