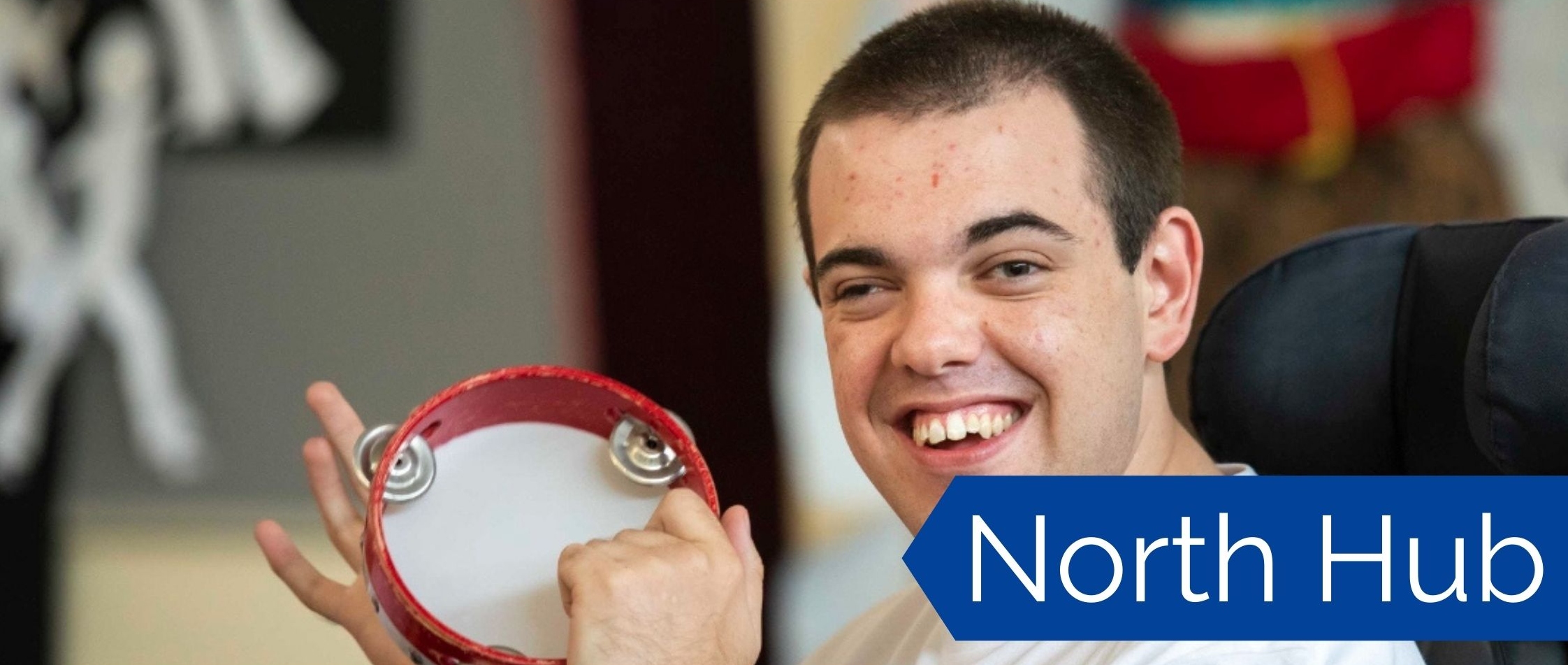 North Hub at a Glance
Our North Hub is a day activity hub for adults who have additional support needs due to learning and/or physical disabilities, autistic spectrum disorder and people who require age related support.
Our approach is centred on providing opportunities to build confidence and improve independence through therapeutic activities, social interaction, and inclusion.
Keeping physically and mentally active is key to our activities, whilst providing a positive, caring, and friendly environment. Our wellbeing sessions include;
individual physio programmes
exercise classes
rebound therapy
hydrotherapy, educational trips, music therapy and multi-sensory sessions.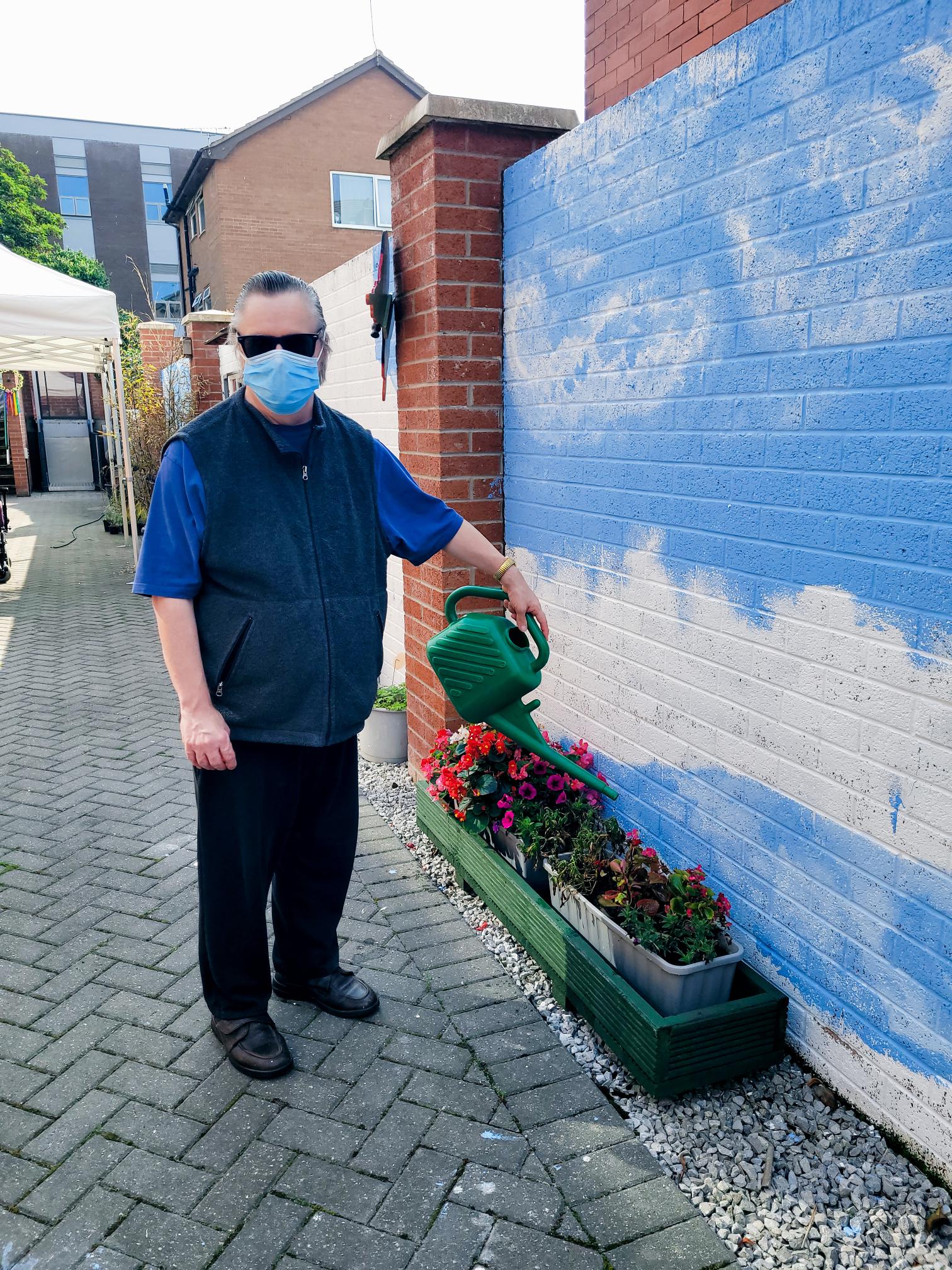 What We Offer 
We promote independent living skills and offer a range of activities to allow people to develop skills and communicate with others.  
Regular activities are included such as reminiscence sessions, a book club, art classes, parties, cookery courses and social events. 
There are several therapeutic sessions available for people to access, including:
Individual physio programmes
Rebound therapy
Hydrotherapy
Music therapy
Multi-sensory therapy
Reminiscence therapy
Art therapy
Wellbeing workshops include: 
Swimming
Dance classes
Exercise classes
Zumba
Walking groups
Meal preparation
In addition to the Hub based activities, we offer opportunities for people within New Directions' New Leaf Garden Centre.
North Hub has great connections with the local community and regularly work in partnership with organisations including the Atkinson, the Botanic Gardens, Hesketh Park and Dunes Splash. 
We are open from 9.40am until 4.30pm Monday to Friday. If you would like to know more information about our service please contact us using the information below.
If you would like to know more about North Hub and considering attending or looking for opportunities for a family member, please contact:
Service Manager, Paula Scott or Deputy Manager, Christopher Quinlan on 01704 829480 or Email: northhub@ndirections.org



New Directions, Head Office, 3rd Floor, Burlington House,
Crosby Road North,, Waterloo, L22 0PJ