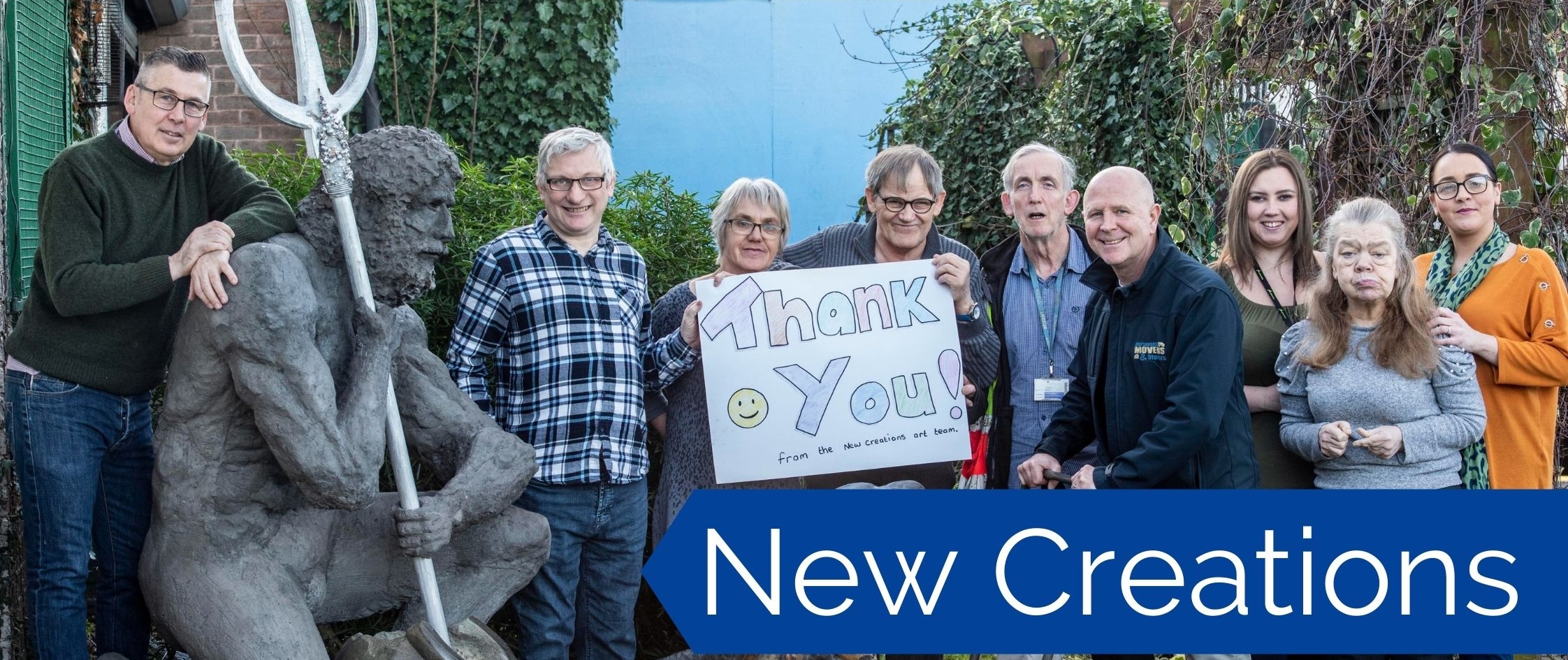 New Creations at a Glance
New Creations is one of our family of creative day services for people with support needs-based in Bootle, and part of our South Hub in Netherton.
New Creations offers our people who attend interesting and enjoyable experiences based around art and craft skills and the opportunity to develop friendships within a fun and creative environment.
Our dedicated and skilled staff team provides one–to–one support as they explore a range of artistic activities including drawing and sketching, painting, and sculpture as well as textile, wood, and papercrafts.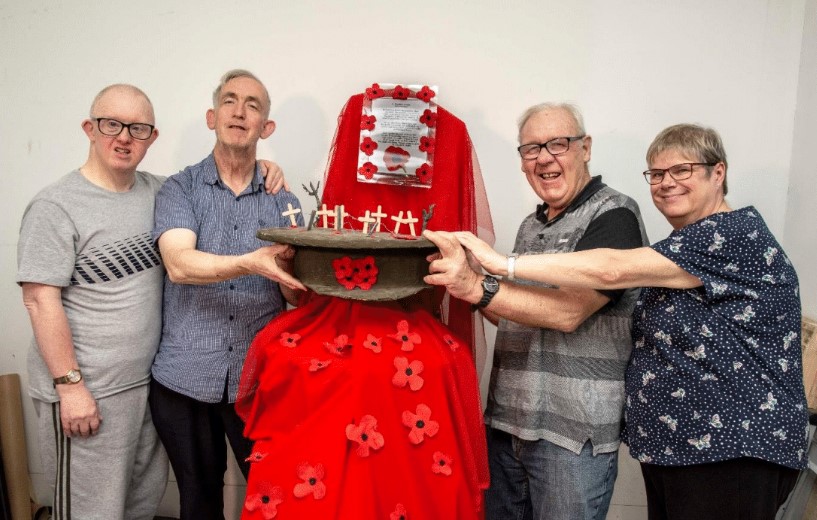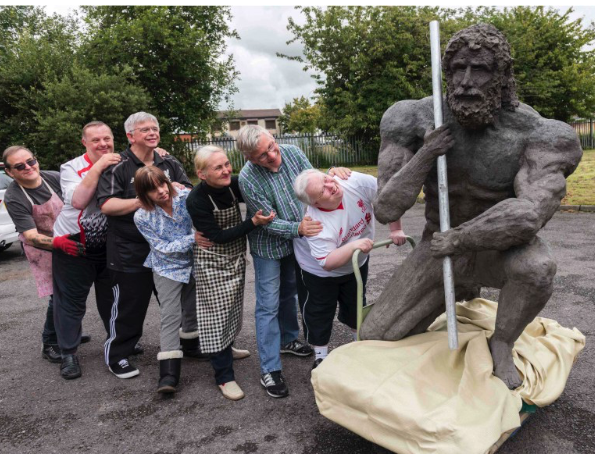 What We Offer
The emphasis is always on linking activities and skills to the day–to–day lives of individuals, for example by producing special art–related items for the festive season and other key events in the yearly calendar.
In addition to producing their artworks, people who attend New Creations will have the opportunity to work as a team, playing a key role in many communities, educational and enterprising projects.
Recent educational projects include the Holocaust Memorial Events which featured a sculpture created by members of New Creations named, Out Of The Darkness and Into The Light. This was commissioned by the trade union UNISON.

New Directions, Head Office, 3rd Floor, Burlington House,
Crosby Road North,, Waterloo, L22 0PJ