SOUTHPORT DEMENTIA SERVICE PAYS
A FESTIVE TRIBUTE TO CARERS
A specialist Southport day service for Sefton residents with dementia hit the right note with a musical celebration to herald the start of the festive season.
The afternoon party at Brookdale Resource Centre in Ainsdale – run by one of the borough's leading adult social care providers, New Directions – was designed to get Christmas under way in tuneful style and to say 'thank you' to the carers of people who attend the service.
Supplying the music at the event was popular vocalist Teresa Harper making a welcome return visit to Brookdale.
Teresa encouraged the audience to sing along to her wide-ranging repertoire of classic songs including music hall, wartime and 1960s and 1970s hits.
Her set also included a selection of popular Christmas songs, which perfectly complemented the Yuletide festive fayre served by staff to guests.
Brookdale Service Manager, Salwa Moustafa, commented: "This event was the climax of a week of special seasonal activities and the many positive comments we have received show just how successful it was.
"It was a great way to mark this special time of year, and to pay tribute to the people who do such a fantastic job of caring for the people who attend Brookdale when they're at home."
Brookdale Resource Centre enables the carers of people living with dementia to have an important respite break.
People who attend the service enjoy a wide range of activities including arts and crafts, sensory stimulation and music and reminiscence therapies.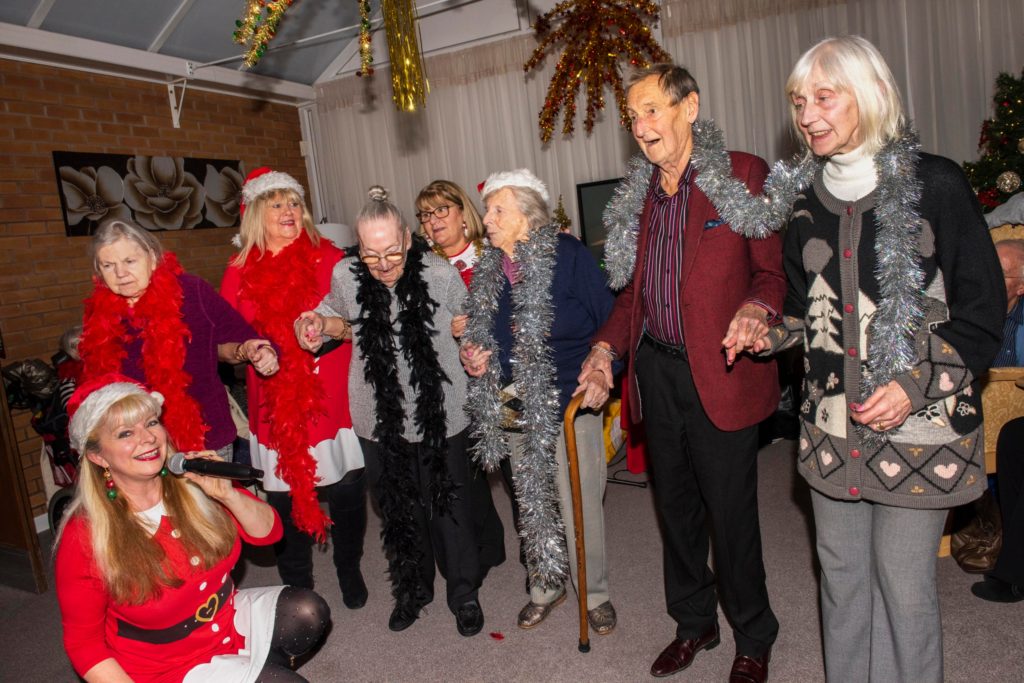 *  For more information about Brookdale Resource Centre contact Salwa Moustafa on 01704  571026.